Support for Planned Parenthood
"

         I have always and will always support a women's autonomy over her own body. I support planned parenthood and a woman's right to choose. If I'm elected mayor, Planned Parenthood can rest assure that they have a home in Aurora! ~ John Laesch         

"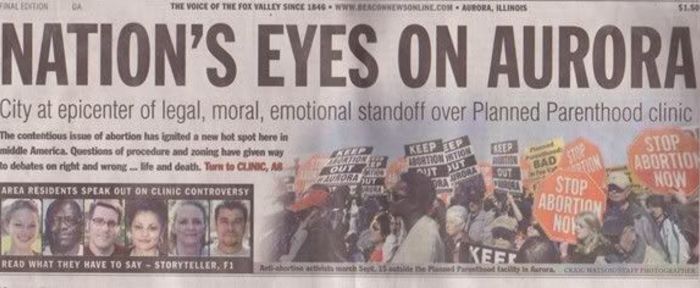 The United States Senate confirmed Amy Coney Barrett to the Supreme Court yesterday, swinging the majority of the 9-member body into the hands of activist conservative judges. Many experts anticipate that it won't take long for a case to make its way to the Supreme Court that seeks to overturn Roe Vs. Wade, a longstanding Supreme Court decision that ensured women would have governance over their own bodies. If Roe Vs. Wade is overturned, it could potentially impact planned parenthood in Aurora.
In September 2007 I attended an informal meeting at Planned Parenthood to learn more about the brewing controversy over a women's health facilities permitting process. I had the opportunity to speak with Planned Parenthood/Chicago Area CEO, Steve Trombley and learned that they were not prepared at the grassroots level to fight back. I sat down right there, tapped into their internet and started organizing.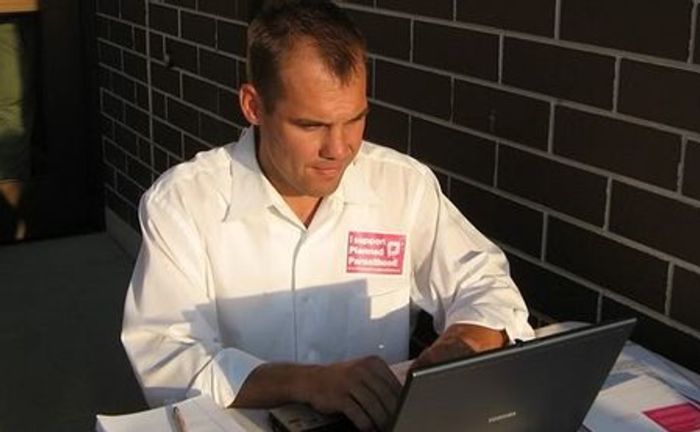 We helped turnout supporters to Aurora City Council meetings to support Planned Parenthood and we joined the rallies. I wrote a piece on DailyKos titled, "The Ground Zero Battle for Choice – Planned Parenthood, Aurora."
SOURCE: "The Ground Zero Battle for Choice" Article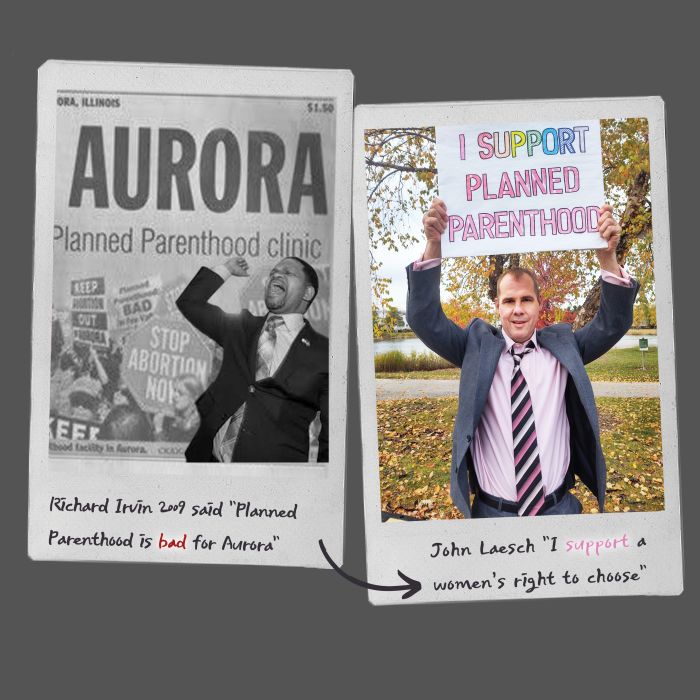 On the other side on the issue, a young Republican Alderman in Aurora by the name of Richard Irvin stood firmly with the anti-choice crowd, attended their rallies, and made public comments in opposition to the women's healthcare facility.
Alderman Richard Irvin joined about 1,200 pro-life advocates assembled over the Aug. 27-28 weekend to protest the structure that had initially been described in the permit application as an office building.
Irvin said he was concerned that the building was brought into the city under false pretenses and went so far as to say.
"

         The municipality could sue Planned Parenthood for being deceptive - Richard Irvin         

"
SOURCE: Article on trying to block Planned Parenthood
Several months later in November 2007, Alderman Irvin was one of the three alderman pushing a parental notification ordinance that would require parental consent for pregnant teens.
SOURCE: Article where Irvin pushes for parental notification
During a debate for his second failed attempt at becoming Mayor of Aurora, Irvin responded to a question on Planned Parenthood by saying,
"

         I think Planned Parenthood is bad for Aurora. And it's not simply an issue of abortion. It's an issue of how that organization… came into our city using deceptive practices. - Richard Irvin         

"
While running for his current seat, during a Feb 22, 2017 candidates forum, Irvin was asked if he would change the zoning ordinance to accommodate Planned Parenthood. You can watch Irvin's response starting at video marker 7:10.
"Would I as mayor advocate that we spend time to change the zoning so they (Planned Parenthood) could stay? Well, that would be rewarding them for using deception. So to answer that question, I would not want to reward them for using deception to come into our city. There would be twelve aldermen who would have to vote for that and the Mayor would break the tie, but I would definitely advocate for not rewarding them." said Richard Irvin.
SOURCE: Candidates discuss Planned Parenthood at Aurora Mayoral Forum
On June 12, 2019, Gov. J.B. Pritzker signs abortion rights law making procedure a 'fundamental right' for women in Illinois.
Entitled the Reproductive Health Act, the law repeals the Illinois Abortion Law of 1975. It eliminates felony penalties for doctors that perform abortions, removes waiting periods and removes the requirement that a married woman get consent from her husband.
The bill establishes the "fundamental right" of a woman to have an abortion and states that a "fertilized egg, embryo or fetus does not have independent rights." The law also requires that the cost of an abortion be treated like any other medical procedure for insurance purposes.
SOURCE: Chicago Tribune Article
We must continue to allow local cities and counties to be home to places like planned parenthood who offer access to women's healthcare. That's why it is important to elect officials who support women's rights up and down the ballot!
Vote April 6th for a new Mayor